December 07, 2009 10:38 AM PST

Hello brosephsssss Me and Ieu commence in a sweet ass Skype conversation, in replacement to an actual show. Life discussion Some irrelevant news thing Twilight Discussion -:Special Presentation!:- Matt & Ieu do The Shining! Enjoy this fabulous show. ~Matt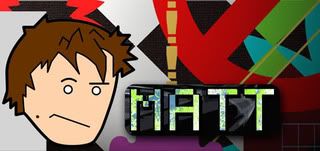 November 30, 2009 09:43 AM PST

Hello everyone, another half hour of audible goodness awaits you once again this week as Matt is once again not present for the show! I know, crazy stuff! But I digress, here's what's on today's show: - Strictly Come Dancing News - Robbie Williams MIGHT Be Engaged...Or Maybe Not - James Gives The Lowdown on "Law Abiding Citizen" - The Worst Wii Game OF ALL TIME!!!...Is Created - Osama is still out there - What's New In The Life of Ryan Stiles - "I'm A Celebrity!" and "Wheelchair Rugby" Discussion - Saw A Dolphin - Lemon Flavoured Jigsaw plays us out! =O Hopefully and most inevitably Matt will be with us once again next week, which is when we'll all see your shiny faces once again, enjoy the show guys! - Ieuan "Super Sonic" Rees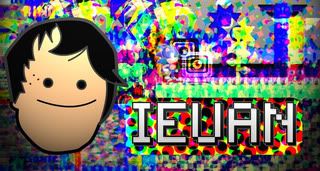 November 24, 2009 01:05 PM PST

Hey guys, sorry for making the show a little late again, but to make up for it, here's a friendly summary of the show:
- TVMG: Xbox Live bans, Michael Jackson's Gloves Is Sold For A LOT!!, Children In Need
- New Sonic Collection AGAIN, Last.Fm On 360
- Hannah was at a crime scene!!
- What's New In The Life Of Carrot Top
- My Terrible Skit: Cereal Bars
- Shoutouts
EXTRA STUFF!!
- Late Night With Jon and Ieu (27:75 - 29:58)
- Matt and Ieuan's "Things That Would Be Helpful On The Moon" (29:58 - 34:52)
Sadly James couldn't make it once again, but he'll be here next time, as will myself, Matt and Jon. So settle down to another Ultra-Mega-Super-Cool-Nice-Good-Adequate Episode Of The Underlined Podcast!
- Ieuan "Super Sonic" Rees
November 19, 2009 08:26 AM PST

Heylowww Enjoy this weeks show guys Unfortunately Hannah isn't here but we try and make dooo COD 4 2012 Cyberbullying >.>" Queen Sport Shoutouts and more! ~Matt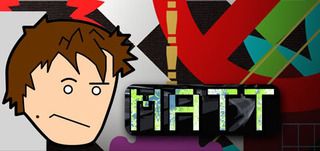 underlinedpodcast@hotmail.co.uk

November 09, 2009 12:06 PM PST

Good Morning/Afternoon/Evening/Gracious Great Balls Of Fire Everyone!! This week's show marks a tragedy as it's the first show NOT to feature ULP God, Matt Curtis. So get ready for a pretty damn loud and nonsensical episode featuring Jon, James and Ieuan =)
On This Week's Show:
- War Over Taggart On ITV
- Slipknot's 10th Anniversary Boxset
- Lost Charlie Chaplin Movie Being Found
- Twin Town Review
- Newcastle's Stadium's Name Sucks
- Modern Wafare 2 Launch Trailer Discussion
- Drum Hero Announced...
- What's New In The Life of Doug E. Doug and Ziggy Marley And More!!
For all of you Curtis fanatics, never fear, because Matt will be back next week to entertain you all! Until then, take care. - Ieuan "Super Sonic" Rees
October 30, 2009 01:29 PM PDT

Yo bitchcakes
Or should I say, ghosts and ghouls...
Welcome to the first (and probably last) ULP Halloween Special. Join the usual cast in a poorly assembled celebration of everyone's favourite holiday (except Super Christmas).
Featuring
Halloween Discussion
Plans for Halloween (Fun, I know)
Festive News
and
GHOST STORIESSSSS
From myself, Hannah and James
And kind of Ieuan
So sit back, carve a Jack-O-Lantern of laughs and enjoy the Halloween Special 2009.
~MC
October 21, 2009 10:58 AM PDT

Halloween Special next week. Prepared to be scared...
October 19, 2009 12:02 PM PDT

Yoyoyoyoyoyooyoyo Homelice Tis the 42nd released ULP, slowly counting down to the 50th ever show. It's guaranteed to be just as or even more mediocre as all the other 49 shows
Today it's just the hardy boys, no Hannah 'Bridget' Salvage today unfortunately, but our thoughts are with her, with Ieuan free of gay jokes for a day. Today's show is very fast-paced so try to keep up, and learn the words to our badass rap song. Man, we're stupid. TVMG The Expendables The Invention of Lying Fifa 10 Music Minute X-Factor XTREME News & Reviews Drunken Teenagers Deer Attacks Boy - Hilarity Ensues Sport with James 'n Jon Beach Ball F1 CHAMPION What's New in the Life Of... The old top gear presenter.. James Knight Rants About Sport Games and Jenson Button Letterbag 3 EMAILS!!!!!!!!!!!!!!!!!!!!!!!!!!!!!! Holy shiz. Hope you enjoy this 32 minute wonder. ~Matt Curtis

October 12, 2009 12:01 PM PDT

Matt, Ieuan, Jon and James are here to assist you with their incredible vocal and discussion skills. On this week's shooooooowwwww: - Scribblenauts Hands On - X Factor: Danni Minogue is a bad woman! - Facebook, Twitter, Sky TV and last.fm on Xbox 360 on Nov. 17 - What's New In The Life of Frankie Muniz - BT Broadband Pwns! - Football, Golf and Rugby Sport News - Current Movie Discussion - Windows 7 Discussion Sorry for not being too lively this week, guys, we'll try harder next week.
I promise! Much Love For All Of You, - Ieuan "Super Sonic" Rees P.S. The new fan mail address is underlinedpodcast@hotmail.co.uk =) Jon Windsor rocking out. Enjoy.

October 05, 2009 09:36 AM PDT

Sup brosephs, tis Matt. Another 40 minutes of crisp, succulent goodness from the mouths of five of the best podcasters around, featuring the likes of Hannah, James, Ieu and 'Weather Bitch' Jon.
TVMG
X-Factor
ODST Review
South Park Tower Defence Game
News & Reviews
Interesting News Story of the Week
'Skit Bit' T_T
Sport with James n' Jon
Love Doc Hannah
Spam Letterbag
And whole bunch of B$.
ENJOY YO.
Videos of the 'Drum Off' to come ^_^
underlined.co.nr
underlined@gpodomatic.com
theulp.podomatic.com